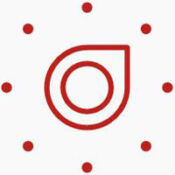 Wanneer uw organisatie extra versterking nodig heeft kan een interim-manager een passende oplossing zijn voor een tijdelijke situatie, bij (on)verwachte veranderingen of projecten, ter overbrugging naar een vernieuwde organisatie.
Onze SKA groep interimmanagers hebben ruime ervaring bij het (tijdelijk) waarnemen van bijvoorbeeld IT-, informatie- of kwaliteitsmanagement. Onze managementvaardigheden zijn doortastend en effectief, waarin we mens-, proces en doelgerichtheid hoog in het vaandel hebben staan. Onze managers hebben kennis van diverse veranderingsstrategieën die goed van pas komen in organisatie die in verandering zijn. Als het op aansturen of coaching van een team of een afdeling aankomt leunen wij op onze vaardigheden die we in de afgelopen jaren in ons vakgebied als manager hebben opgedaan.
Een opdracht wordt niet zonder meer overgenomen door onze interim-manager. Wij maken altijd een (korte) analyse naar het ontstaan, de omstandigheden en andere factoren om de opdracht helder te maken. Wat zijn de mogelijke scenario's en hoe acteren we daarin samen met de opdrachtgever?
Wij passen - waar mogelijk - een 'verankeringsaanpak' toe. Wij kiezen daarvoor omdat daarmee de grootste kans ontstaat op een breed draagvlak voor de aanpak of het beoogde resultaat, en wij ons er zeer van bewust zijn dat wij een tijdelijke positie hebben binnen uw organisatie. Voor ons is een interim-opdracht geslaagd als de organisatie zichzelf na ons vertrek verder zelfstandig kan door-ontwikkelen.
Wij werken met bevlogen en inspirerende managers of projectleiders, doelgericht met een brede blik op zaken, een pragmatische aanpak en zijn resultaat- en oplossingsgericht.
De klanten waar we de afgelopen jaren mooie projecten voor hebben mogen doen: